Access Control Systems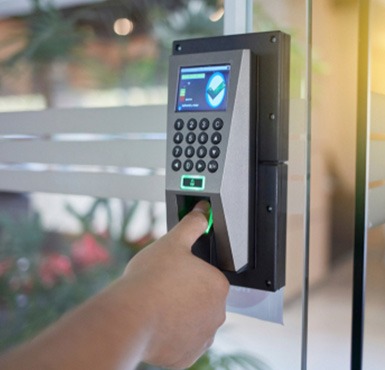 If you're looking to increase security and safety around your business, government building, campus, school, retail store, or another facility, consider protecting your employees, assets, and property by tracking and restricting entry points.
At B Safe Security, we provide state-of-the-art, cloud-based access control systems that tell you precisely who enters a room or building and when. Whether you need in-person security or mobile control without the stress of day-to-day maintenance via our B Connected Services app, the right access control systems can help you eliminate key management and forget about passcodes.
From old-fashioned keypads to modern biometrics, Bluetooth touchless entry, and beyond, our access control solutions allow you to create specialized access levels and control gates, elevators, doors, security zones, and other points of entry by the time of day, day of the week, by team or by the person to ensure your property is secure at all times.
With today's cloud-based technology, you can easily control even the most complex access control systems from anywhere. Activate or deactivate access from anywhere, create temporary guest access for vendors, and control access levels for thousands of employees to properties worldwide — all with a single click.
As a local community member for more than 40 years, you can count on B Safe Security to have your best interests at heart, providing a level of service and responsiveness that you just won't find anywhere else. With 24/7/365 monitoring through our state-of-the-art centers, our team can also help integrate your new access control system with video surveillance, intrusion, and visitor entry systems for a complete, seamless security network.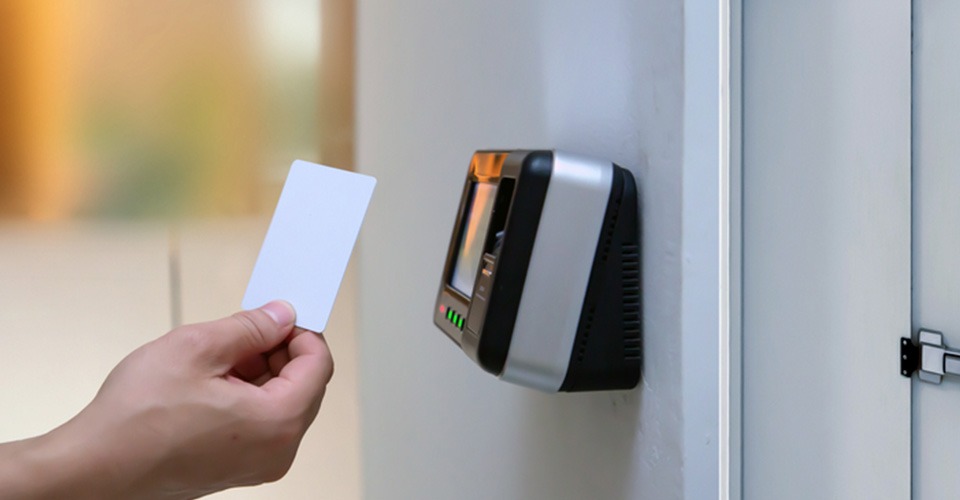 At B Safe Security, we are dedicated to giving you peace of mind and helping you protect what matters most. From building and employee entrances to storage and files rooms to secure offices and IT/server rooms, our best-in-class commercial access control systems can provide you with a means to manage and authorize access points inside and out, from one end of your business to the other.
Are You Ready to B Safe?
If you're ready to remove the need for traditional keys and locks, consider our hassle-free, cloud-based access control systems as a solution to your high-level security needs. We can provide you with the means to stop unwanted visitors, safeguard sensitive data and spaces, and keep a constant eye on who is on your property at all times. As a longstanding member of the local business community, B Safe Security is committed to keeping you and your business safe — inside and out.
To learn more about what cloud access control can do for your facility, contact us today to speak with a member of our team. We can answer any questions you have about our products and services. We look forward to hearing from you!