Fire Suppression & Sprinkler Monitoring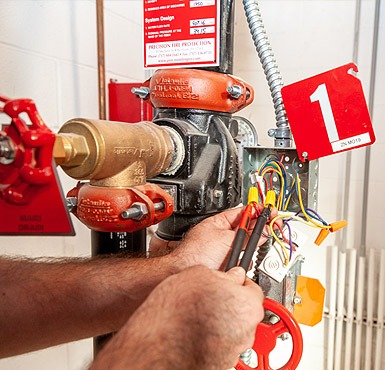 If you're looking to protect your employees and your company from the unexpected, consider investing in a convenient, high-technology commercial fire and sprinkler monitoring system. With over 40 years of experience helping business owners in the local community, the team at B Safe Security can provide 24/7/365 monitoring and protection for a wide array of commercial fire alarm systems and sprinkler systems.
Whether you are upgrading your existing fire and sprinkler systems to meet today's requirements or you're looking to customize a commercial fire alarm and sprinkler system for a new construction project, we can connect your system to our state-of-the-art monitoring centers that provide immediate response and keep you protected 24/7/365. From heat and smoke detectors to pull stations, horns, strobes, chimes, and best-in-class control panels, we have the knowledge, technology, and experience to help you safeguard your employees, visitors, and property from fires and other disasters.
We understand that you can't be onsite every second of the day, which is why commercial smoke detectors, pull stations, horn strobes, heat detectors are essential — regardless of the size or location of your building. With a B Safe Security fire monitoring solution, you can rest assured that your system meets insurance requirements and codes and that your equipment is always on and protecting you 24/7/365.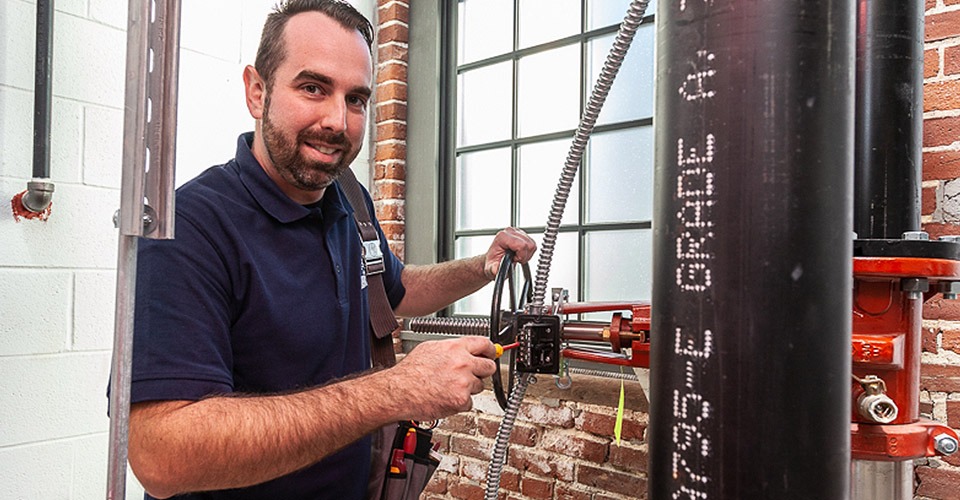 At B Safe Security, our team is committed to giving you peace of mind inside your business and out. What's more, our custom security solutions allow us to integrate new fire and sprinkler monitoring systems with existing business security systems to create a comprehensive, all-in-one, integrated security solution.
Are You Ready to B Safe?
Whether you're looking to upgrade your existing commercial fire and sprinkler system or you need a new custom fire monitoring solution, you can count on B Safe Security for a level of responsiveness and service that you just won't find anywhere else. We also have the technology and experience to inspect, service, and monitor existing fire alarm systems to ensure your business is as safe and protected as possible.
To learn more about our commercial fire and sprinkler monitoring solutions or to schedule a consultation to speak with our friendly team, contact us today. We can help to answer any questions you have, design a custom system for your business or organization, and work with you to protect your facility. We look forward to hearing from you!